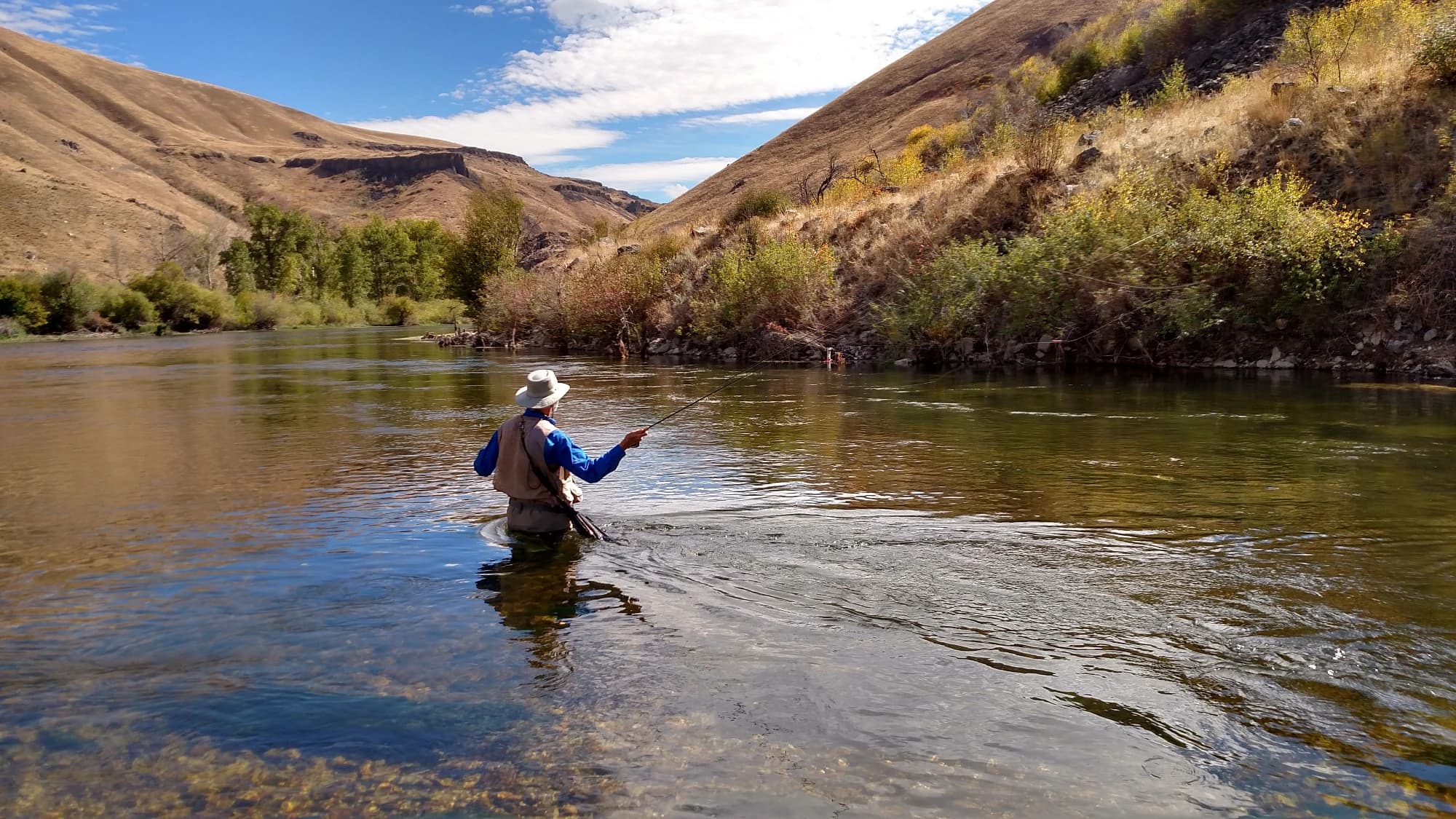 OnWater Fly Fishing
The most detailed fly fishing app available, the OnWater app is everything you need to enhance your days on water

React Native

Mapbox

GraphQL

AWS

Node
mapping rivers
Modern technology for the fly fishing community
The OnWater app consolidates the myriad of resources available in a single, simple, intuitive and personalized app to better inform, plan, manage, relive and enhance their days on water.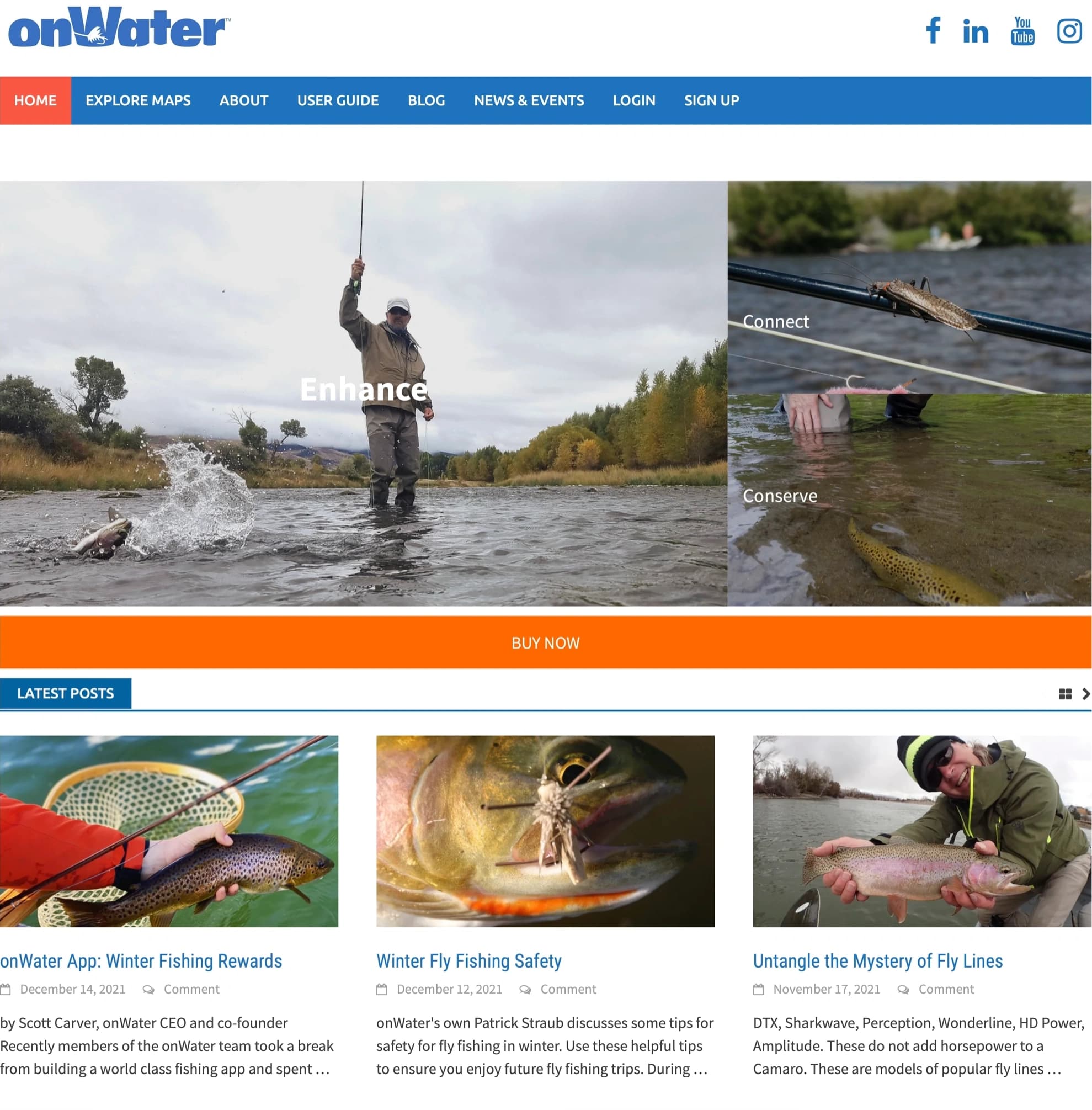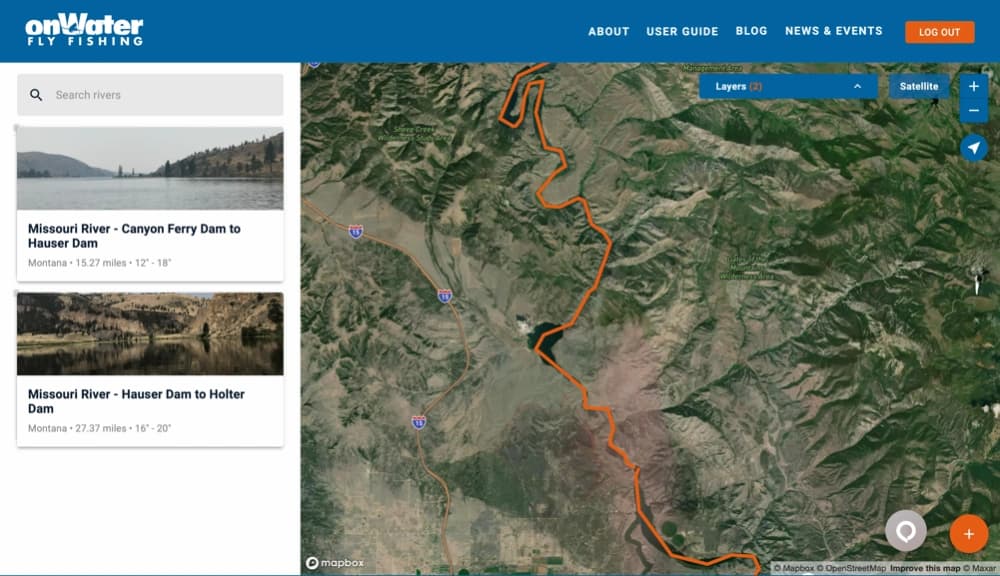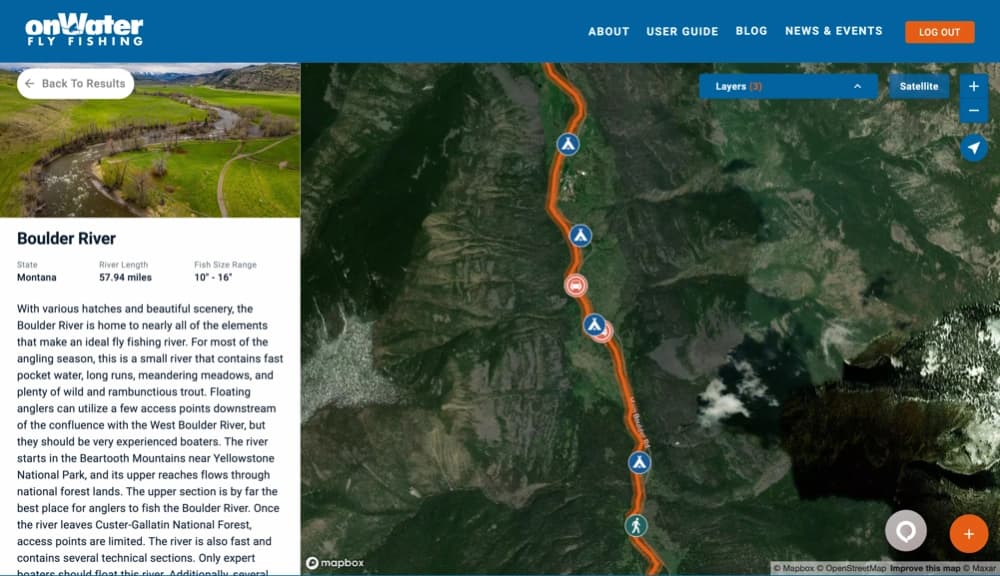 cross platform design
A react native mobile app and a wordpress website
Built to be accessible wherever you on whatever device you have. The OnWater app can be downloaded on iOS app store, Android play store, or via the web.
The most sophisticated
fly fishing app